We Will Be OPEN Thursdays, Saturdays & Sundays
Thursday 4pm – 8pm
Saturday 4pm – 8pm
Sunday 12:15pm – 6pm
Thank you for your continued support.
For CURBSIDE TAKEOUT call the store at 941-751-0333 and talk to Dave!
For CURBSIDE TAKEOUT call the store at
941-751-0333
and talk to Dave!
FOR DELIVERY
CLICK BELOW
Please use the links below to order delivery. The delivery companies charge us a lower rate and it helps our restaurant when using our links.
BEST PIZZA RESTAURANT IN TOWN!
Extensive Pizza Menu & Traditional Italian Dishes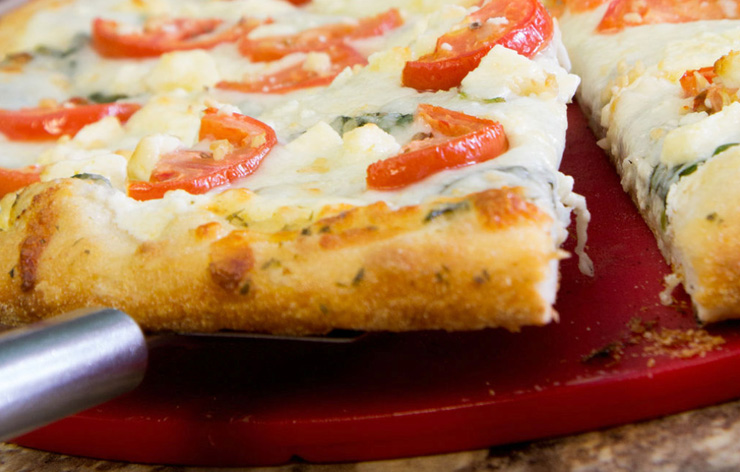 It's all in the Ingredients
"Vertoris uses only the
freshest and finest ingredients!"
"We use non-trans fat oils!"
Ever wonder how our pizza dough is made?
Find out here.
Our pizza sauce is made every other day using fresh-packed Stanislaus tomatoes.
Only the best cheese will do and ours is 100% whole milk mozzarella.
Check out our gluten-free and vegan options!
Vertoris Pizza puts their heart and soul into comfort foods and healthy options:
Appetizers
Soups
Hamburgers & Hoagies
Calzones & Strombolis
Entrees
Create Your Own Pasta
Pizza
Desserts
… offering gluten free and vegan options!
I have eaten at Vertori's Pizza many times, and the food is always top notch Italian. My favorite dish is the Fettuccine Alfredo with Sausage and Onions. It is killer, and I suggest you order the large so you can take some home. Also, best pizza in town.
We go there several times every winter when we "snowbird". The pizza is great. We love the multigrain crust. The Stromboli and lasagna are huge and delist. Our favorite thing is the Vertori's salad. It has a wonderful house dressing. We highly recommend a first visit which will bring you back many times.
I read all the previous reviews and o now have to agree. Awesome pizza. I really enjoyed the buffalo chicken pizza w blue cheese. You won't be disappointed after picking this place for a pizza dinner while in the area. We will be back again soon.